FAQ…
WHAT TYPE OF PRODUCTS WILL YOU SELL?
642 Cannabis will be selling a mix of products to suit all of your needs, including but not limited to; dried flower (bud), concentrates, edibles, capsules and tinctures.
We know how busy life can get, so forget a 2nd trip to the head shop. 642 Cannabis will also be selling cannabis accessories including pipes, bongs, vaporizers, trays, papers and other in-demand items.
WILL YOU CONTINUE TO OFFER LOCALLY GROWN, HIGH QUALITY PRODUCTS?
While the BC Government Liquor Distribution Branch dictates what all BC licensed stores are permitted to sell, we will continue to source out the highest quality products available to us to ensure they meet our customers high standards.
We also believe in inclusivity within the legal market and will continue to advocate for local, small scale and craft growers in B.C. With our unique coastal environment and long history of cannabis activists within our community, Vancouver Island offers an unparalleled level of quality when it comes to cannabis. There is a reason B.C bud is famous world wide and at 642 cannabis we are proud of that legacy.
WHAT MAKES 642 DIFFERENT FROM OTHER RETAIL CANNABIS STORES?
Our small team of owners and staff are proud of their deep roots and ties to the Sooke community. Since our inception in 2016 we have been passionate about bettering our local community through fundraising, volunteering, local sponsorships, education and free events.
We have always strived for perfection here at 642 and will continue to source out the freshest, highest quality and terpiest products available on the legal market. Whether you prefer dried buds, oils or edibles, we will make it our mission to help you find a legal product you can enjoy.
What Are Cannabinoids…
Cannabinoids are naturally occurring compounds found in the Cannabis plant. The most well known among these compounds is the delta-9-tetrahydrocannabinol (Also known as, THC), which is the main psychoactive ingredient in cannabis. Cannabidiol (CBD) is another important component, which makes up about 40% of the plant resin extract.
For decades the majority of the population looked at the cannabis plant as nothing more than a simple plant that would leave the user with a 'high' effect. They would joke about its stereotypical effects, typically referring to things like 'the munchies' or 'the giggles'.
We now know that the cannabis plant is anything but 'simple'. Science shows us that it is actually made up of hundreds, if not thousands of different components. From cannabinoids, to terpenes, flavonoids and so much more, we are finally able to understand a bit more about this complex plant.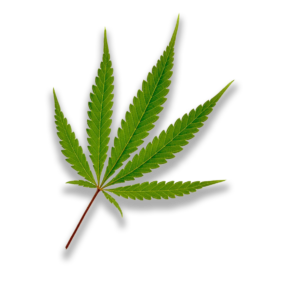 SOME OF OUR FAVOURITE WEBSITES FOR CANNABIS EDUCATION CAN BE FOUND HERE…
ARE THERE ANY PARENT RESOURCES TO HELP TALK TO MY KIDS ABOUT CANNABIS?
The Law…
WHAT IS THE LEGAL AGE TO BUY AND CONSUME CANNABIS IN B.C?
The legal age in the province of B.C is 19 years old. Unlike a liquor store no one under 19 is allowed in the store.
ARE CONCENTRATES LEGAL IN B.C?
Yes. A variety of legal concentrates will be available for purchase at 642 Cannabis.
ARE EDIBLES LEGAL IN B.C?
Yes. While options are currently limited and we are still in the early stages of legalizing edible cannabis products in B.C, 642 Cannabis will be carrying a small range of edible products, including capsules and tinctures.
IS IT A CRIME TO SHARE CANNABIS WITH A MINOR IN B.C?
YES! We would like to take this time to formally remind all of our customers that it is illegal to sell, share or consume Cannabis with a minor (below the age of 19) in B.C.
DOES THE STORE HAVE VIDEO SURVEILLANCE?
CAN YOU ENTER ANY CANNABIS RETAILER WHILE UNDER THE INFLUENCE?
NO, you will be asked to leave and documented as the law dictates stores must do.